The UK government recently issued a consultation on proposed legislation to make it illegal to use or trade commodities linked to illegal deforestation, or goods incorporating them, and requiring UK companies to conduct due diligence to ensure they do not. If progressed, the law will apply to products such as beef, soy, leather, palm oil and other forest risk commodities. 
It is the first concrete statement of intent from any government worldwide to seek to de-link deforestation from supply chains through binding regulation, and on that basis is to be applauded.
However, it is clear the proposed new law falls well short of actually de-linking UK supply chains from deforestation in general and, depending on the detail of what is subsequently legislated, may still allow goods linked to even illegal deforestation to persist in the UK market. 
Products driving legal deforestation will still be allowed in UK supply chains 
The proposal would seek to exclude only commodities produced through illegal deforestation. While consumption of such products is a big problem and especially egregious, many national laws on forests are completely unsustainable and around 60 per cent of relevant commodities in international trade derive from legal deforestation. 
The proposed law will therefore leave the majority of the problem untouched, with millions of hectares of forests worldwide, including in deforestation hotspots such as Brazil, Indonesia and elsewhere, remaining up for grabs in the fulfilment of UK consumer desire. Recent experience proves that voluntary initiatives by the private sector won't fill this gap. To prevent runaway climate change, the world needs to urgently halt all deforestation, whether legal or not.
Producer countries may be incentivised to weaken forest protection 
In only focusing on illegal deforestation, the proposal creates clear incentives for producer countries to weaken forest conservation laws to maintain UK market access. 
The actions of Jair Bolsonaro's presidency is the clearest sign of this, as Brazilian authorities have stripped away critical environmental safeguards and laws in order to promote agribusiness activities at the expense of climate conservation. Similar moves by governments to roll back environmental laws have been seen recently in Bolivia, a major soy and beef producing nation, and Indonesia, the world's second biggest palm oil producer.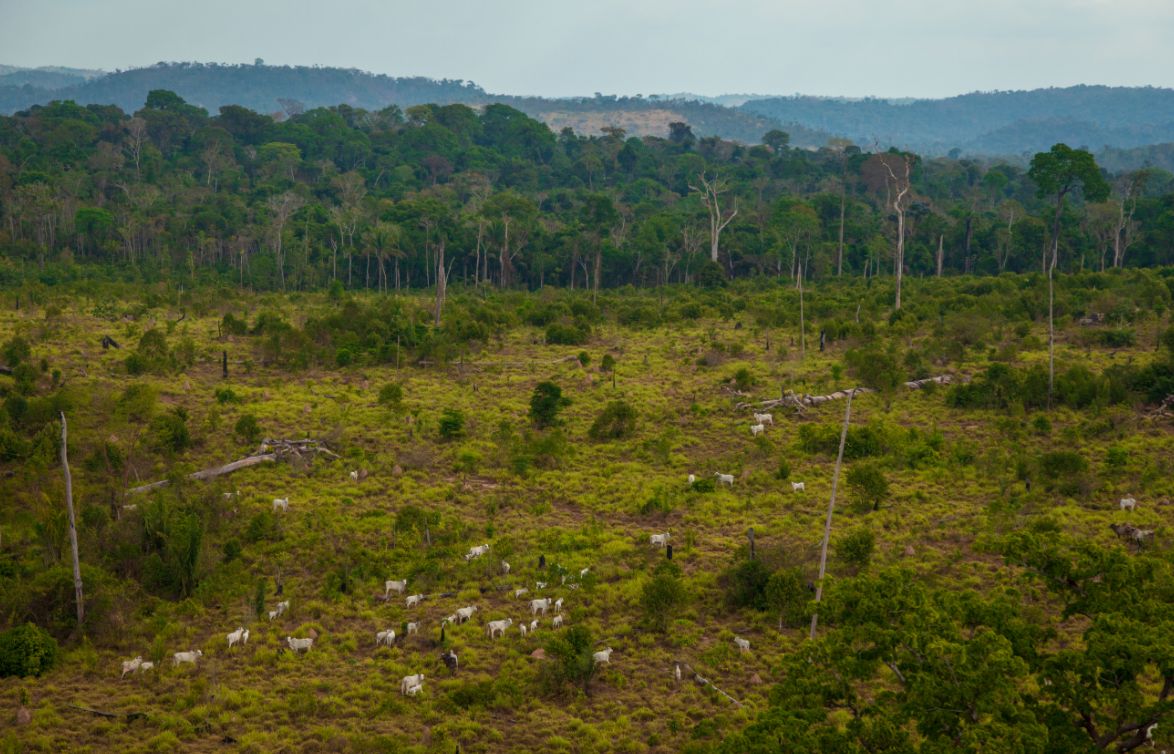 Cattle ranching in countries like Brazil is a major driver of deforestation Credit: Shutterstock
A focus on legality will make implementation more difficult 
The proposed focus on illegality would make implementation much more difficult for companies and make enforcement more challenging for authorities. A wide range of relevant laws differing from country to country and changing over time would have to be assessed. 
It is much easier for companies and authorities to determine whether goods originate from deforestation than it is for them to determine that and then also establish whether that deforestation was legal. 
Lots of illegalities are left out 
The UK's consultation document states the proposal seeks to ensure compliance "with laws relating to the protection of forests from being converted into agricultural land." 
This suggests that no other laws could be considered relevant, and that UK supply chains accept deforestation involving a range of criminal acts that violate laws not explicitly relating to the protection of forests. For example, it may not apply to corruption and/or human rights abuses that underpin deforestation, but which are not explicit offenses in "laws relating to protection of forests". 
Nor will it likely cover crime in the original allocation of forest land for conversion – a major factor driving illegal deforestation. In establishing a potentially very narrow set of predicate offences, the UK proposal may further weaken its already limited focus on only illegal deforestation. 
Non-compliance could become an absorbable cost of doing business, with illegally produced goods 'legalised' through fines 
It is welcome that the proposal will make it illegal to use or trade non-compliant goods in the UK and require companies to carry out due diligence to minimise the risk of breaking the law. 
However, the only penalties for non-compliance proposed are fines, and there is no suggestion goods could be seized where violating the law. It is essential that any law allows for non-compliant goods to be seized and removed from the market, as part of a genuinely dissuasive regime of penalties. 
If the worst companies risk is a small fine, this is likely to be less than the cost of compliance, encouraging firms to simply absorb the fines as a cost of doing business. And if a fine is the only consequence, non-compliant goods would still be allowed in the UK market. 
The clear lesson of the laws on illegal timber such as the EU Timber Regulation and Lacey Act is that both an enforceable prohibition and a due diligence requirements providing for the prevention of distribution within the market are needed. 
It covers only the largest companies 
The planned legislation is proposed to only apply to "a relatively small number of larger businesses that use forest risk commodities in production or trade in the UK, and meet an employee number and turnover threshold". 
Therefore, companies not covered by the turnover or employee thresholds could still trade regulated commodities even where they are proven to have been produced as a result of illegal deforestation. 
The actual thresholds of employee levels or revenues would not be defined until secondary legislation is developed – meaning no one will know the proportion of specific commodity flows into the UK that the law will apply to until after primary legislation is passed into law. It is highly likely that many very high-risk supply chains will not be covered by the proposed law.
The UK proposals came in advance of EU-specific legislation to tackle deforestation across Europe Credit: Creative Commons
It is weaker than many voluntary private sector initiatives and government commitments, and sets a poor precedent for other countries 
The UK's proposal is considerably weaker than commitments major corporates and consumer countries have already made over the past decade. Numerous major commodities producers, traders and end users – including members of the Consumer Goods Forum (CGF) - have long committed to exclude all deforestation from their businesses, not just illegal deforestation. 
While the CGF admits it has failed to deliver, it has also explicitly called for demand-side regulation to force greater company action, but the UK proposal  instead provides for companies to lower their standards. Through its membership of the New York Declaration on Forests, the Amsterdam Declaration, and (until recently) the EU, the UK has itself committed to exclude deforestation in its supply chains per se, and not just the illegal stuff. 
To now propose a law allowing its companies to continue to profit from deforestation, and even illegal deforestation for an unknown percentage of products left out of scope, signals that the UK cannot be trusted to meet its commitments. The EU has committed to consider passing legislation excluding deforestation from its market. There is no suggestion such a law would only apply to illegal deforestation.
UK-based financers of deforestation - illegal or otherwise – remain untouched 
The UK law does not propose to prohibit or require due diligence on the financing of deforestation for agri-business activities. This fails to address a cornerstone of the problem highlighted by the Global Resource Initiative, which the government says has influenced its legislative proposal. Even if the law for traders and users of agricultural commodities resulted in a reduction in deforestation linked to UK supply chains, UK PLC could remain a major driver of the global problem indefinitely. As a major global financial hub, this exception is glaring. 
We won't know what the law really is even when it is passed 
Even if one hopes for the best from a structurally hamstrung approach, much of the substance is likely to only be defined in secondary legislation, without which the primary legislation could neither come into force nor be fully formed. 
A raft of key factors will likely remain unknown when the primary legislation is passed, including: which companies the law applies to; what foreign laws are applicable; what fines might apply for breaching the prohibition and/or due diligence regime; whether company reporting will be sufficient to empower enforcement agencies; whether the law covers individual consignments of goods or company systems; and who will enforce it and how. 
The result is that no one will know how good or bad the law will be when it is passed and announced to the world. The UK has a history of global leadership on forest issues, helping drive forward pioneering EU efforts on illegal timber over the past 15 years. The UK's intent to now address consumer-driven deforestation in law is welcome in the run-up to its hosting of the climate talks in November.  Yet it's proposed legal pathway is in danger of leading the world in the wrong direction.