Customs records identify two UK-registered companies as BM Group customers. Unlike their counterparts on the continent, the pair seem to act as middlemen, running paperwork for shipments sent from Russia for others.
Goka Ltd180, which shares its registered address with a massage parlour181 in Covent Garden, London, and Scottish letterbox firm Miramex LP182 purchased more than 2,500 tonnes of lumber from Asia Les between 2015 and 2018, trade logs show.
Founded in 2003, Goka claims to vet suppliers and vows "not to be directly or indirectly involved" with illegal logging or trading illegal wood, practices it calls "unacceptable".183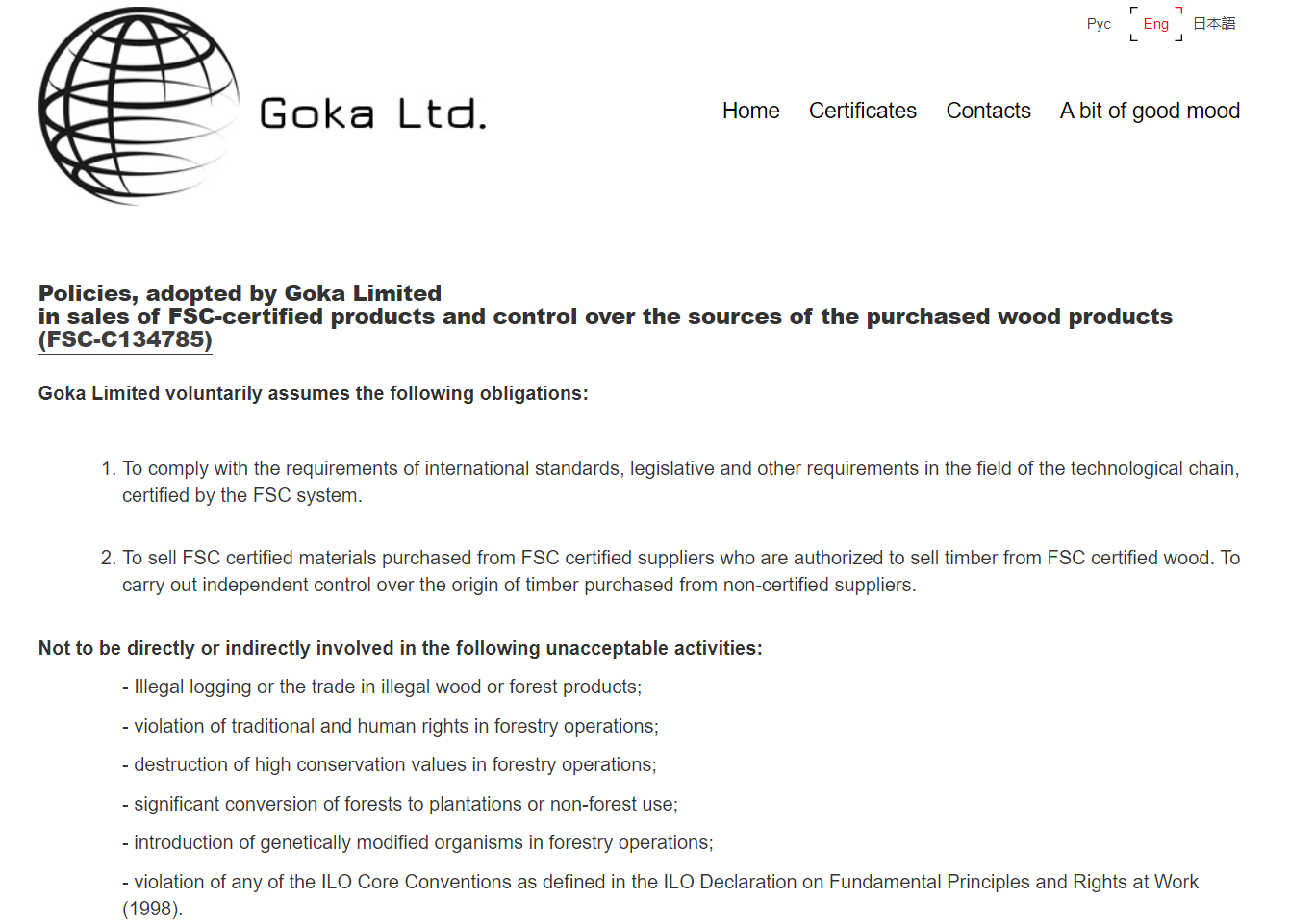 Goka Ltd disavows illegal logging or trading illegal wood (screenshot taken 7 December). Source: Goka Ltd
Filings show Russian co-directors Vladimir Sergienko, 60, and 47-year-old Ekaterina Burnistova184 run the firm from Alicante, Spain.185 Burnistova would only tell Earthsight that her company has "no role" in Asia Les or BM Group.

Registered in June 2015, Miramex LP operated via a postal address at a Mail Boxes Etc in the seaside town of St Andrews, in Fife.186 It was dissolved three years later with no accounts filed.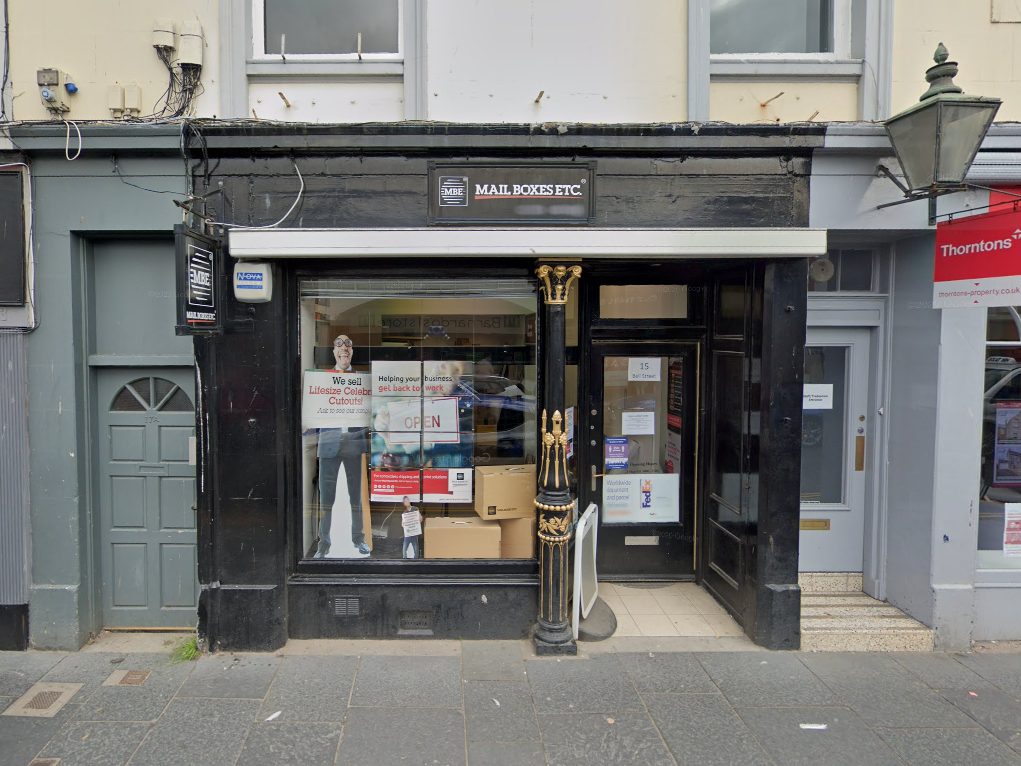 Miramex LP operated via a postal address at a Mail Boxes Etc in St Andrews, Scotland. Picture: Google Street View
Over its short lifetime, it was a Scottish limited partnership (SLP) – a money launderer's shell firm of choice. Offshore partners (owners) in secretive jurisdictions such as Panama and Belize favour corporate vehicles like them to hide ownership, move money and avoid tax, though there is no evidence that was the case here. Numerous serious corruption cases in Ukraine and Russia involve SLPs and their English equivalents, limited liability partnerships (LLPs).187
Company filings name Miramex's joint owners as Nowi Setlus Corp188 and PKD Insights Limited189 – two companies in St Kitts and Nevis whose names appear next to each other in the Paradise Papers, a massive cache of leaked files on tax dodgers. Both have the same incorporation date.
Unlike similar legislation in the US, the EUTR and its UK equivalent only apply to wood importers. By using middlemen to bring in goods on their behalf, the true customers dodge due diligence duties.